Pangea Scenkonst
Pangea Scenkonst started in 2008 as a platform for mutual learning. The first members taught the arts forms they mastered and in that process the different parts of Pangea were formed: dance, acrobatics, theater, music, body paint and fire art. The first performance was created, and a lust for more was woken. We wanted to do more and bigger shows and needed resources to do it. A nonprofit society was started and money was applied from Malmö Stad to do "Alternative Lucia" at Möllevång Square in Malmö and for "Creative Gathering" together with an organisation in Greece. Today, 10 years later, Pangea Scenkonst is a platform with a broad experience and constant will to develop in different art forms. We have as a vision to create magical experiences that touch, inspire and stay with the spectator or participant. At the moment Pangea Scenkonst is run by two strong women who hire other artists and teachers when needed.
Amanda van Rheinberg- Fire artist, circus teacher, partner acrobat, mingle artist and project leader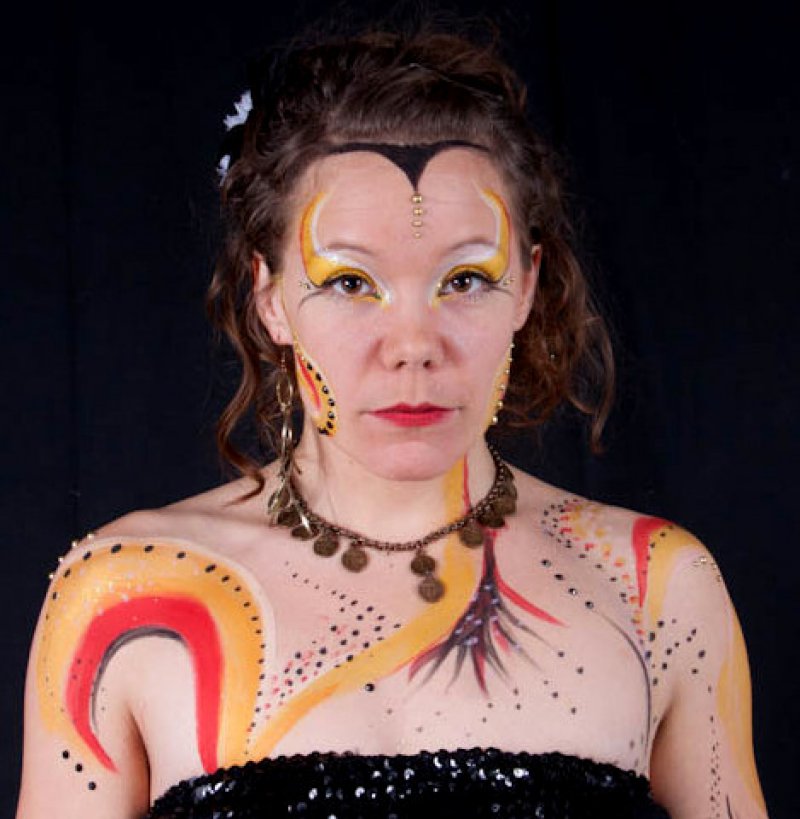 Amanda graduated in 2007 from New Stage - Circus program at Sydskånska Gymnasiet where she concentrated on partner acrobatics and performing arts with horses. She joined Pangea in 2009 as acrobat and has since then been a driving force in the group. Right now she also works as a circus teacher at Kulturskolan in Eslöv and at Kulturskolan i Helsingborg. She also teaches circus for children at Karavan.
Paulina Rosson - Dancer, dance teacher, choreographer, fire artist, mingle artist and project leader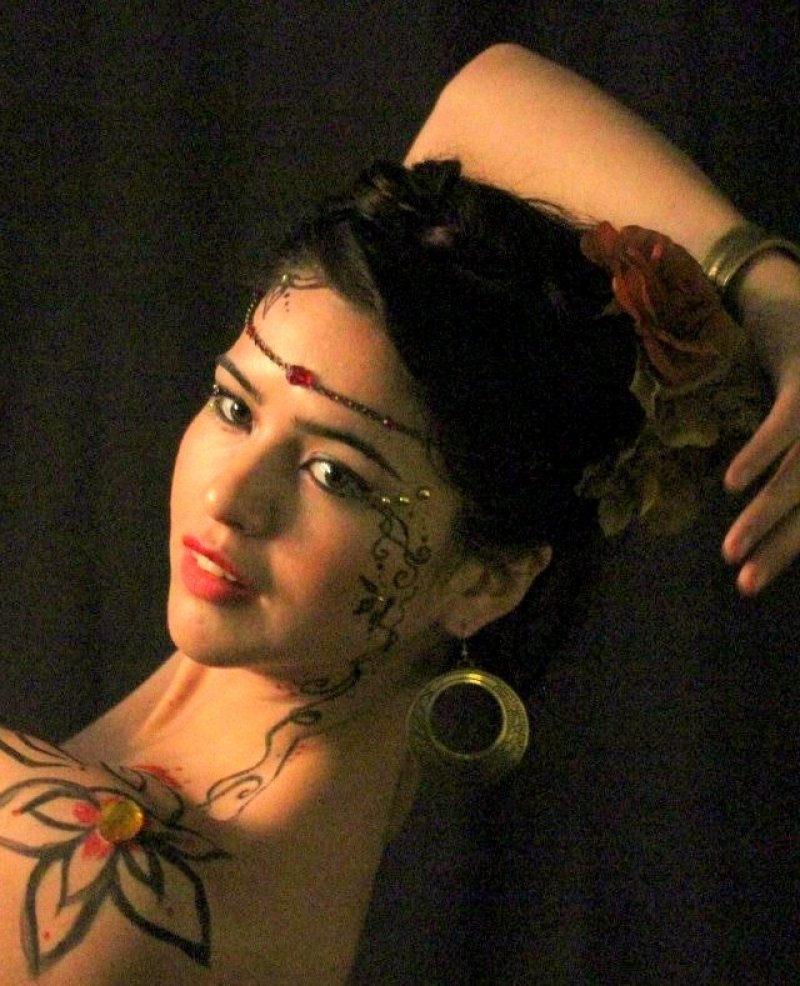 Paulina started her dance education with Classical Ballet at Liceo Experimental Artístico in Chile when she was six years old. During the years that followed she started to explore other types of dance styles, such as Jazz, Salsa, Samba, Flamenco, Oriental Belly Dance, Bollywood, African dance, Street dance, Reggaeton and Tango, beside her almost daily ballet training. She studied at Lunds Dans och Musikgymnasium and after that she has continued to develop her dance education. She has worked as dancer and dance teacher in different countries. Paulina has a wide dance background, has taking classes with some of the world leading dancers and is always developing. Right now she mainly works performing and teaching dance styles such as Oriental Belly Dance, Latin American dances, Ballet and Jazz styles. She has been a leading power for Pangea Scenkonst since 2009. For more information see: www.paulinarosson.com