Performances - Fire shows
Pangea Scenkonst offers sparkling fire shows suitable for all age groups and arrangements. Every performance conceals our story about the world. Different dimensions of life are expressed through art - with focus on hope.

With magical costumes, beautiful body paintings and music from all around the world, a gleaming meeting between dance, circus, theater and fire art is created to inspire and fascinate the spectator.

For the safety of our artists and audience we always have at least one fire guard on sight to guarantee a safe experience into the mythical world, beyond the ordinary.
A Sparkle of Swing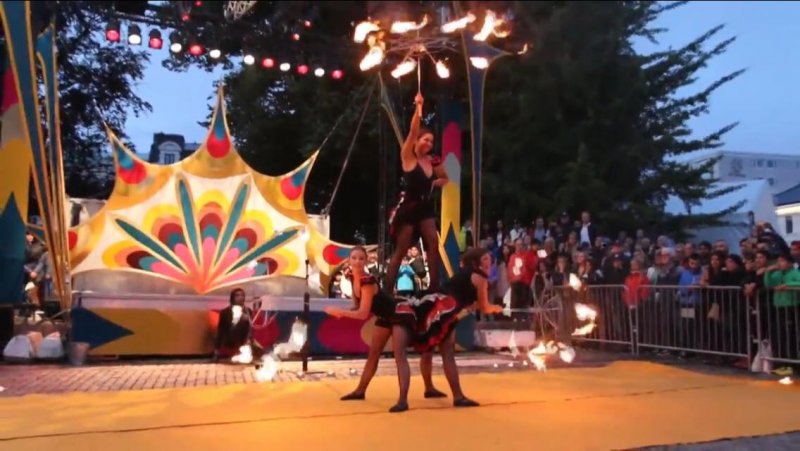 A Sparkle of Swing, is a glad and festive fire performance that fits all kind of events. Enjoy three of our artists when they dance and do acrobatics to lovely Swing rhythms in their glittery dresses and with a big variation of fire tools!
Duration: approx. 10 min
Required stage area: minimum 8x8 m
Video
Fenix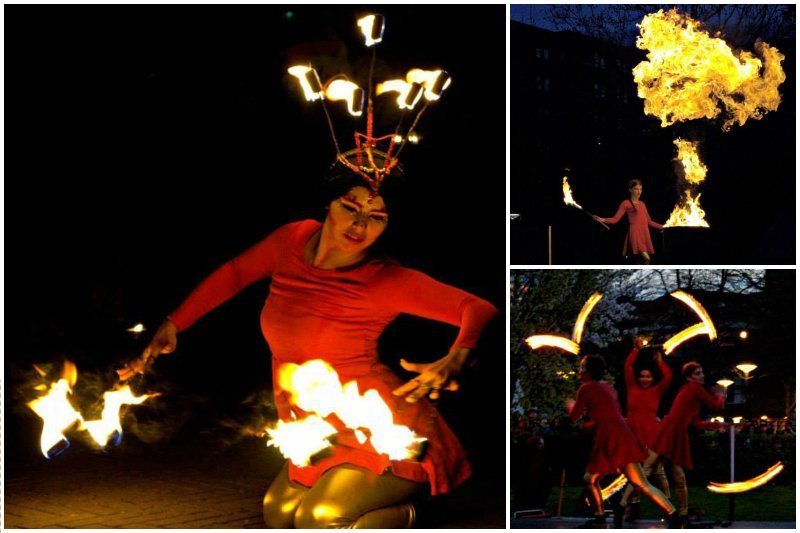 Fenix is a perfect show for anniversary celebrations, inauguration and other events that require something special. The Phoenix stands for immortality and the show is a tribute to the the different phases of life, creativity and happiness. Three artists from Pangea Scenkonst proudly present a moving show filled with fire, acrobatics and dance, building up to a crescendo of light and musical rhythms.
Duration: approx. 14 min
Required stage area: minimum 8x8 m
Pictures
Video
Duality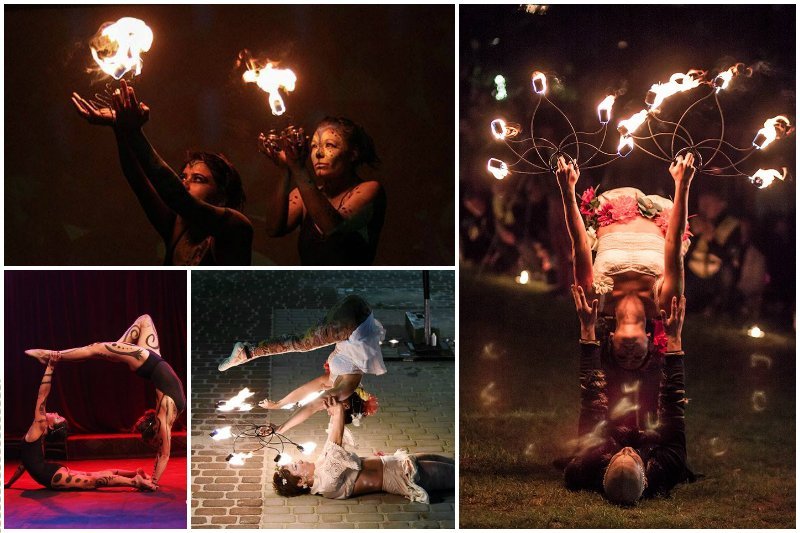 Is an evocative small show based on dance and acrobatics with fire. The act is performed by two fire artists in beautiful body paintings that express a play between the duality within us.
Duration: approx 8 min
Required stage area: minimum 5x5m
Pictures
Video
Fire Rain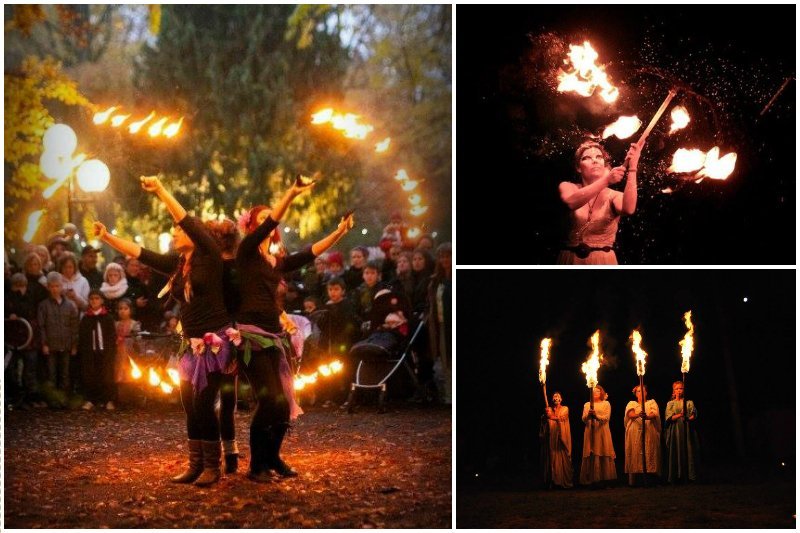 The performance "Fire Rain" is produced as a celebration to nature and created as a "Walpurgis Night" show. Through beautiful dances with fire performed to evocative music the feeling of a mystical ceremony is created. The fire artists use a variety of different fire tools and techniques, have decorative face paintings and costumes creating a strong experience for the audience.
Duration: approx. 10 min
Required stage area: minimum 11x10 and 3m safety distance for the audience.
Pictures
Video
Kali - Time Of Change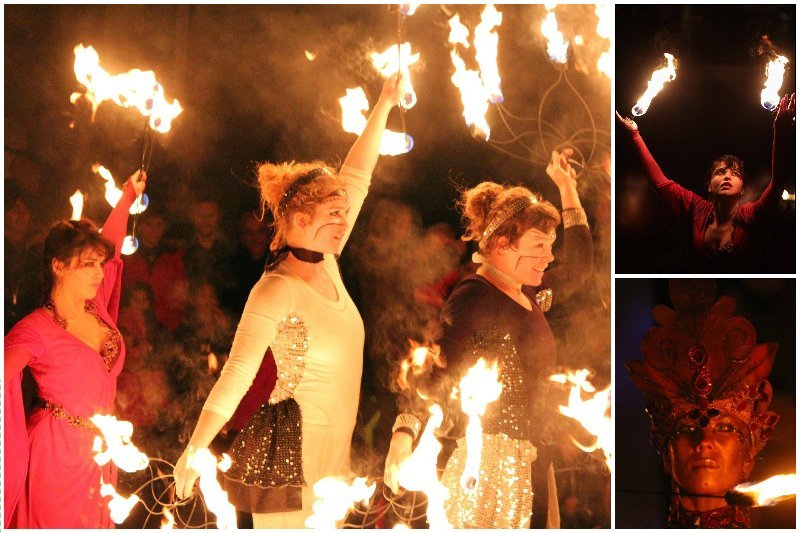 The show "Kali - Time Of Change" expresses the inner and outer conflict within us that reflects upon the world. The goddess Kali is the power that makes us confront our inner fears, makes us seize what we find uncomfortable to be able to make a change. Through dance, acrobatics, theater and fire art, different shapes of Kalis' power are expressed. The audience experience a story showing that what scares us the most is what we create ourselves, but that we also have the possibility to change.
Duration: approx 17 min
Required stage area: 5x10m
Pictures
Video
Dance Of The Fire Souls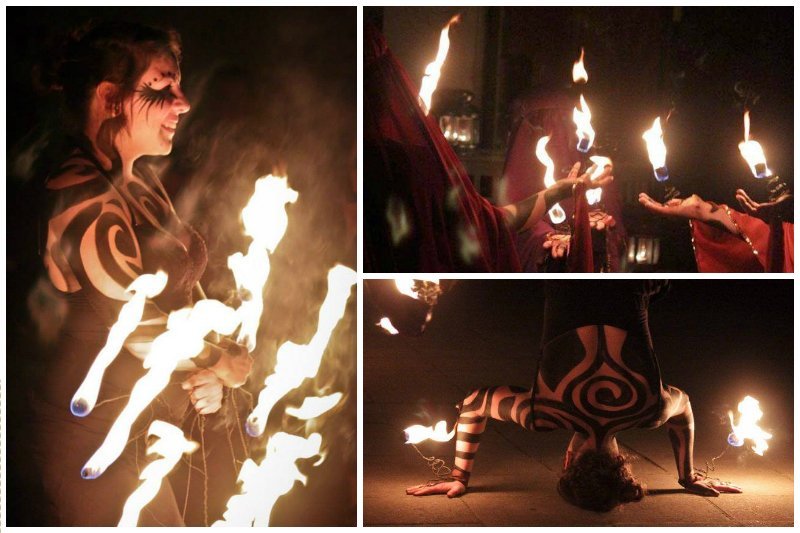 In the show "Dance Of The Fire Souls" we present a powerful fire show permeated by women's power. Through art and creativity Pangea Scenkonst show their view of women's liberation throughout history. This is expressed through dance, beautiful fabrics, acrobatics, music, body paint and amazing fire tools. Let the women in Pangea Scenkonst bring the audience on a journey. Through a story, the spectators are seduced by beautiful movements and the power of fire, light and warmth. A story that makes the audience pause, take a deep breath and enjoy what we have, and are, right now.
Duration: Approx 12 minutes
Required stage area: 10x5m
Safety distance to the audience 1 meter.
Pictures
Video
Alternative Lucia- and Christmas shows/ Parades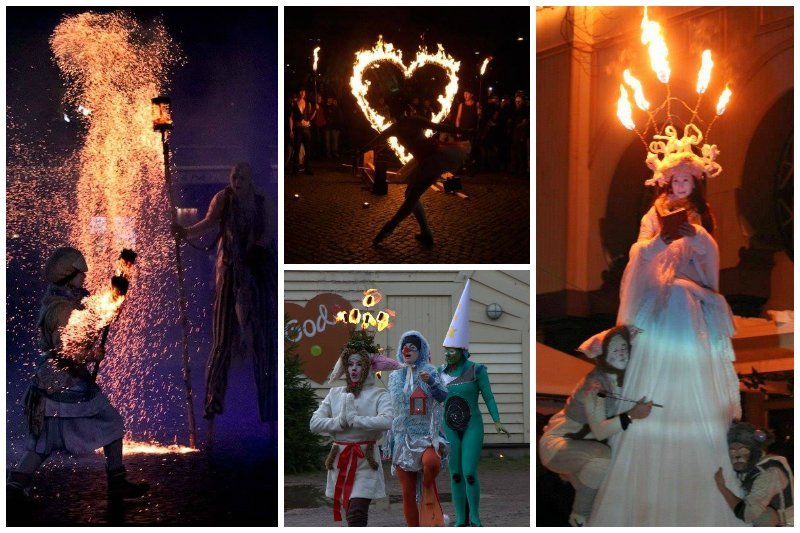 Pangea Scenkonst has during several years created alternative Lucia shows in the midst of the December darkness, brightening streets and squares. The group presents their interpretation of the traditional Swedish St. Lucia celebrations in their magical and beautiful language of art. Contact us if you wish to have an alternative interpretation filled with fire and warmth. As an example, this was made as a complement to Malmö Lucia in Folkets Park for Malmö city in 2012.
Pictures
Video

Cattis Maria Ahlgren | Ulrika Bernhardsson | Behroz Ahmadi | Camilla Rehnstrand | Firas Mukarker | Carlos Gonzalez | Samaneh Roghani | Gabriel Flores Jair | James | Joakim Roos | Ignacio Guajardo

Copyright © 2023 Pangea Scenkonst - All rights reserved

Webpage made by James