Children-and family shows
Happy shows for all ages with wacky characters, fantastic acrobatics and dance with elements of fire, if desired.
Both children and adults travel through an experience to another reality full of play and imagination where our mischievous characters step over the stage line and meet the spectators in various exciting ways.
These performances are suitable for all occasions: Children's Parties, at preschool or school, at festivals and other celebrations. Take the opportunity to combine the show with a Circus workshop afterwards!
Flowery friends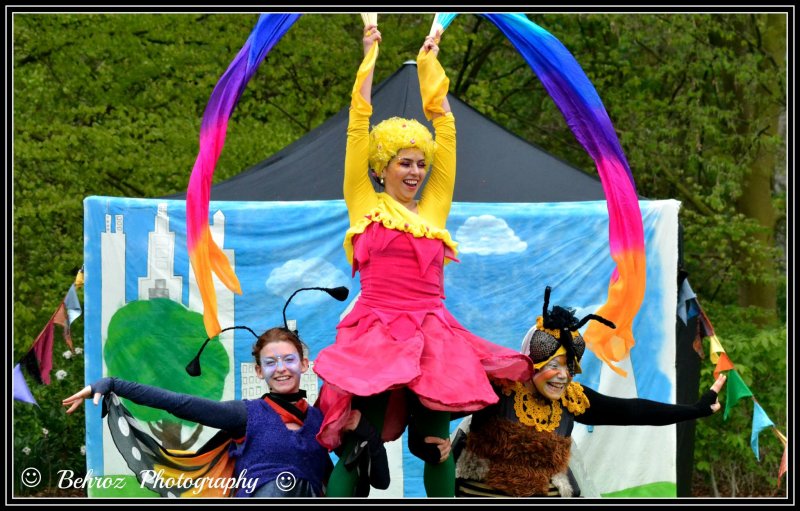 This show tells the story of a lonely flower, that gets aided by the bee Biggan and the butterfly Gloria in the search for more flowers. The audience gets drawn into a colorful adventure filled with circus, dance, theater, acrobatics and beautiful costumes and body paintings. Through the show we learn, with much laughter and joy, why it is so important to take care of flowers and insects.
Pictures
Video
Circus Pangea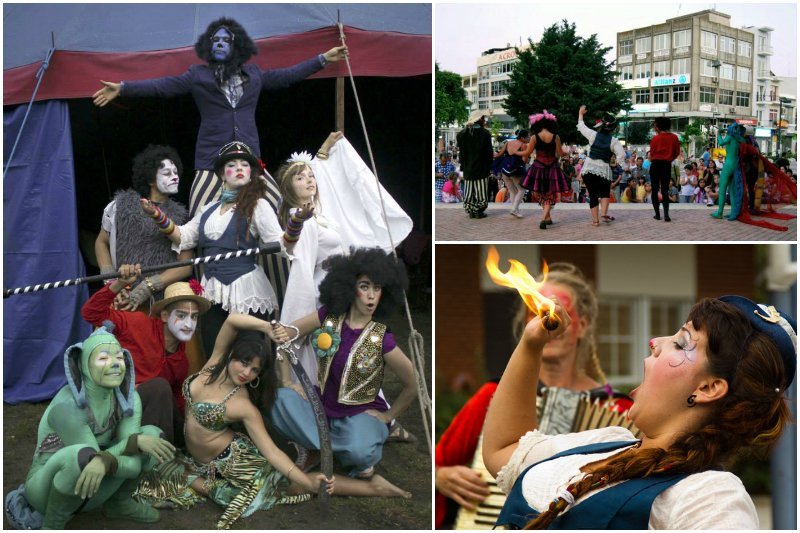 Circus Pangea is a collection of silly characters who gather to perform. The characters may vary from show to show. The audience might meet a self-absorbed circus director, wacky animals, clowns, a tall man and someone might devour fire, perform dangerous acrobatics, dance to happy music and play with the audience. The show does not go as planned and the audience will follow how the circus artists challenge their feelings and relationships to each other. A show full of human madness through love, disappointment, hope, friendship, selfishness, magic and playfulness.
Duration: 15-45 min
Scene Size: about 5m x 5m, height 3 m
Pictures
Friendship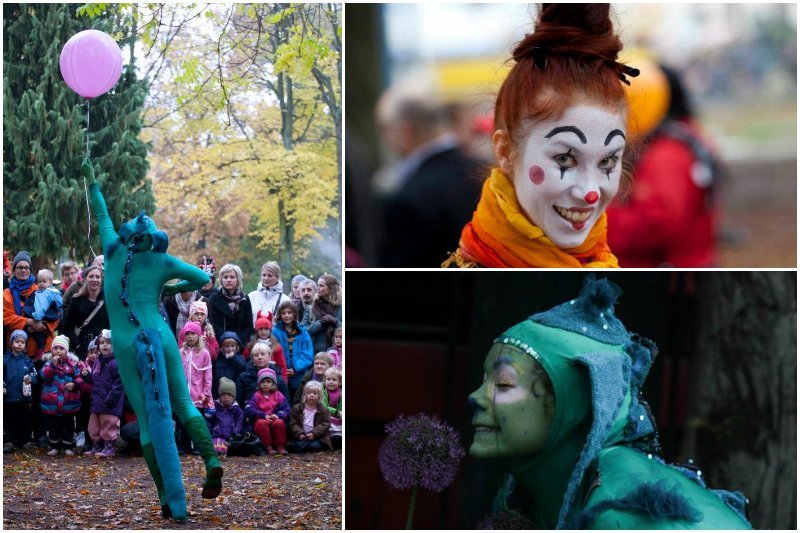 The show "Friendship" is about the meeting between the clown "Clownina" and the creature "Sho" and the things they think they want and need. The audience gets to follow the characters as they come to realize friendship as being more important than material things. It's a combination of acrobatics, clowning and playfulness and is most suitable for children age 3-7.
Duration: approx 10 min
Required stage area: 3x3m
Alternative Lucia- and Christmas shows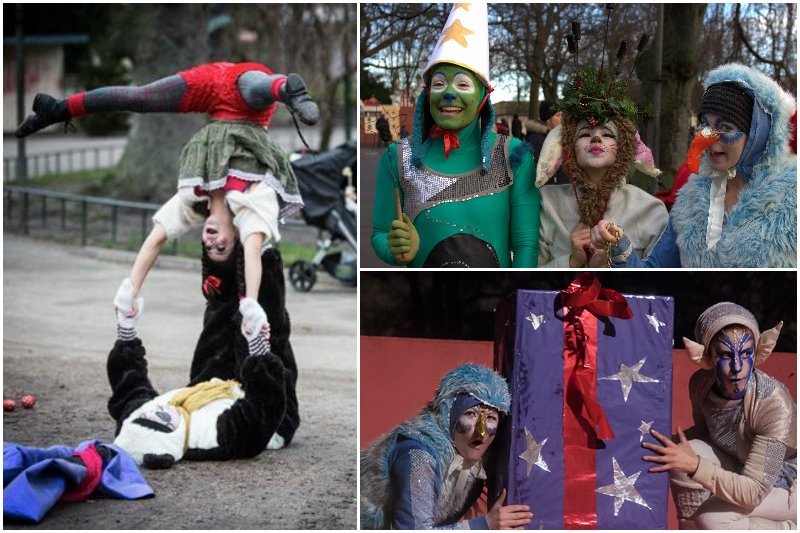 During the dark and cold winter, mischief, play and laughter is a must! Pangea Scenkonst has during the years created amusing Lucia/Christmas shows that through their imaginative characters spread happiness and warmth.
Feel free to watch these videos for examples.
Pictures
Video 1
Video 2

Cattis Maria Ahlgren | Ulrika Bernhardsson | Behroz Ahmadi | Camilla Rehnstrand | Firas Mukarker | Carlos Gonzalez | Samaneh Roghani | Gabriel Flores Jair | James | Joakim Roos | Ignacio Guajardo

Copyright © 2023 Pangea Scenkonst - All rights reserved

Webpage made by James